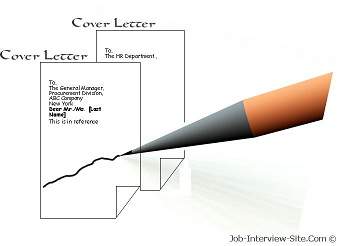 The most important thing regardless in sending CV for a job or bidding in an online job is How to Write Effective Cover Letter & Smart Conversation. The most important thing in any field of work is getting the job and without an effective cover letter you are not going to be able to attract the attention of the employers to give you a chance. Whether you are going to change your job for a better job or job at a different place, simply updating your resume and sending them to places is not the best way to try. You need to be updated about the field and the current process of writing a cover letter before you start trying.
Even if you have a very impressive resume, you may not get a job if the attached cover letter is not impressive equally. That is why you need to create an impression in the very cover letter before anyone opens your resume.
You should always go online and find out the current trends in resume and cover letter writing. You may think that you know everything about writing a cover letter, but still you should follow the current tips which will pay you back at the later times in your life. Here are some basic tips about How to Write Effective Cover Letter & Smart Conversation
From the very first line be very straight to the point. It should have a very specific topic sentence with a summary of the intention of this letter. Do not add anything extra to it.
Be very careful about your cover letter. You should triple check the cover letter before even thinking of submitting it. A simple mistake in the cover letter will create a very bad impression in the mind of the employer and might cost you the job.
You should use a good word processor to write your cover letter. Sending hand written cover letter is not even an option, you should not even use Notepad like programs to write cover letters, because you will be able to adjust according the format and find many mistakes by using a good word processor which are not available in the simpler programs
Using decorations are not going to help you get any job, so do not make any decoration in the cover letter. Make it very much formal with business fonts and proper fond size.
Try to write a short letter as the employers do not take too much time in reading a single cover letter. Express yourself in short sentences.
You should also be very honest in you cover letter. Otherwise, that might cost you a lot or cause you an irreparable damage in the later period of your life. Even copying the letter from a template is dishonesty, so you should write on your own.